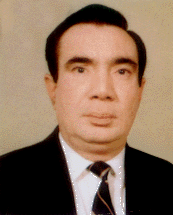 PROFILE
In 1930, Late Managing Director of the Company Mohammed Hussain Sheikh started production of
Leather Sports Goods under the name of " Challenge Sports Works " at Mujahid Road, Sialkot. Within few years, export of Leather Sports Goods spread to various parts of the world. In the decade of 50's Leather Sports Goods of "Challenge" were highly popular in Scandinavian Countries. Although Company has remained engaged in several Sports Goods items but main line of production and export has remained Leather Sports Goods.
In 1968, when I took over after death of my father, I started concentrating on Sports Gloves and to achieve best possible quality a Leather Tannery was established under the name of " M.H. Challenge Industries" in 1980.
It was the first tannery established in Sialkot and soon, Leather Sports Gloves of " Challenge " viz.ski, Cross Country, Motorcycle and cycle Gloves got highest appreciation of customers from various parts of world . Until end of decade of 80, the company had spread its clients to about 30 Countries. In 1985 alongwith Leather Sports Gloves , production of Leather Garments was started and currently production of Gloves and Garments is being carried out in two factories situated at Church Road, Sialkot. Another factory manufacturing exclusively Footballs, Volleyballs and Handballs is also established at Daska Road, Sialkot.
Alongwith sports Gloves and Garments another section viz. Sports Wears is also running successfully.
In the year 1996, exports of our products were made 36 Countries, yet we are endeavoring to explore further markets in the World with our strict quality control.
Ahmad Hussain Sheikh.
Chief Executive

E-mail: ahmad@challengeind.com.pk